EM-Lift for Face / HIEMT face
This revolutionary new treatment combines the proven technologies of High Intensity Focused Electromagnetic energy and Radio Frequency (RF) – with remarkable outcomes!
EM Lift Hiemt Face Prices
Through the strategic placement of applicators on the forehead and cheeks, a transformative process is initiated by combining High Intensity Electromagnetic Energy technology with RF to build strength and volume of the muscles and encourage the production of collagen and elastin. This results in a more defined, contoured, and rejuvenated appearance.
Remarkable outcomes for facial lifting and anti-ageing.

Convenient, hands-free procedure
Complete facial treatment in just 20 minutes
Optimum results achieved with as little as three to four sessions

Simultaneous targeting of both muscles and skin

Cost-effective treatment option
Affordable treatments

Completely non-invasive with no downtime required
Shape Zone: let us help you discover the best version of yourself
With over 25 years of experience in medical aesthetic treatments, our friendly and qualified practitioners will ensure you have a comfortable and effective Sculpt Pro Muscle Stimulation experience. We use the state-of-the-art Tesla machine for this treatment, and our specialists have undertaken extensive training to operate the device. With Shape Zone, you're in safe hands.
 If you've not had a HIEMT Muscle Stimulating  treatment before, we offer a free, no-obligation consultation. One of our experts will answer any questions you have about the procedure and put together a customised treatment plan that focuses on the muscle groups you want to target.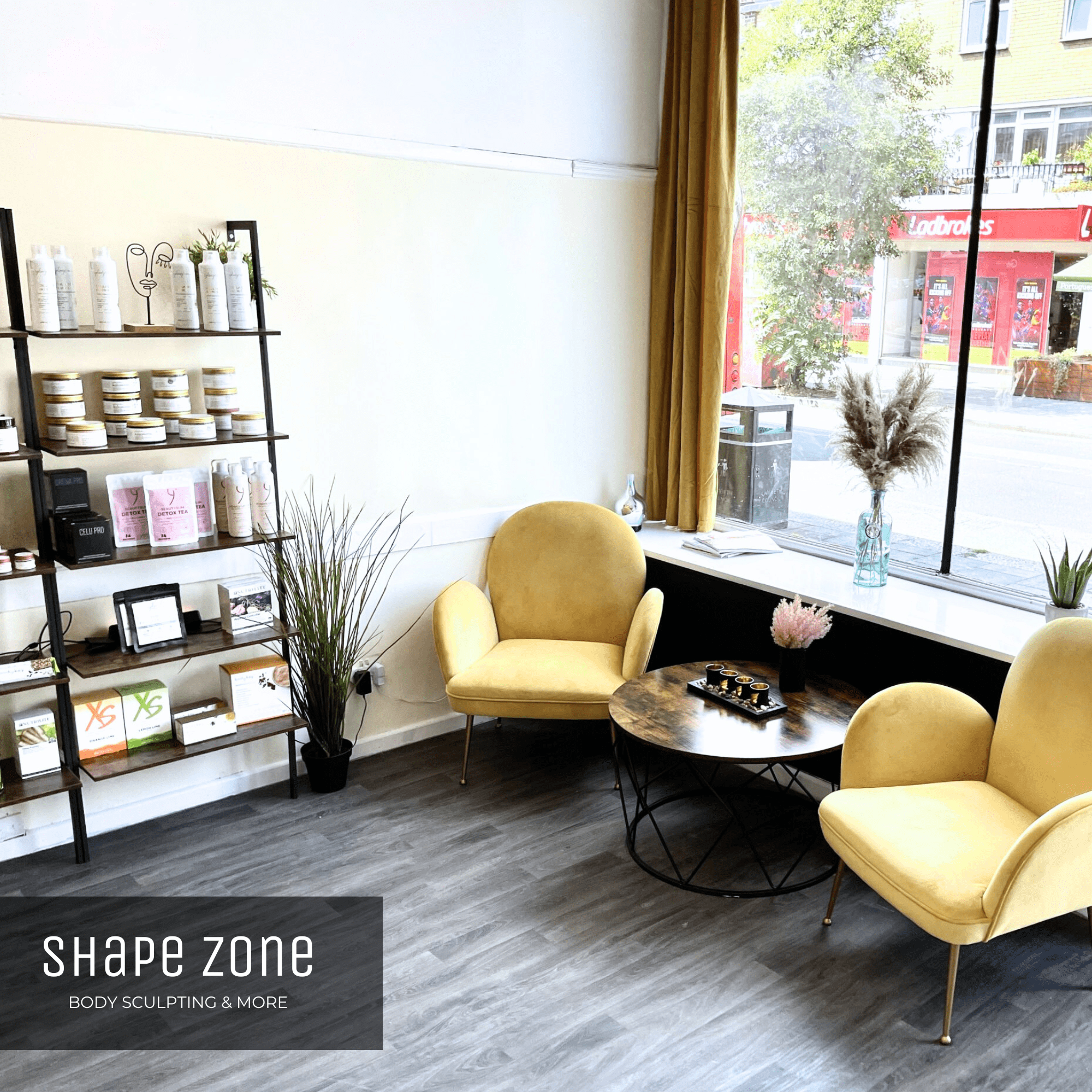 Add a header to begin generating the table of contents